Airplane crash during the Trolley Mission near Neuwied at the Urmitzer Railway Bridge
Published on July 4, 2019
During the Trolley Mission, a tragic plane crash occurred on the first flight day (May 7, 1945), in which all 19 crew members and passengers were killed. Although the pilots were instructed to maintain a minimum safety altitude during the flights, one of the planes flew much too low over the Urmitz railway bridge, which is also known as the "Rheinbrücke Engers-Urmitz" or originally as the "Kronprinz-Wilhelm-Brücke".

At that time, eyewitnesses reported that the Allied troops had stretched telephone, power and supply lines over the river Rhine at a height of approx. 30 meters. They reported that the B24 aircraft, which was flying far too low, probably collided with these supply lines. During the Trolley Mission usually four to six airplanes flew in the convoy, so this crash was photographed by crew members from the other airplanes.

The aircraft was named "The Falcon Returns" with the serial number 44-10620, which belonged to the 564th bomb squadron and the 398th bomb group of the US Air Force.
Non Battle Casualty Report: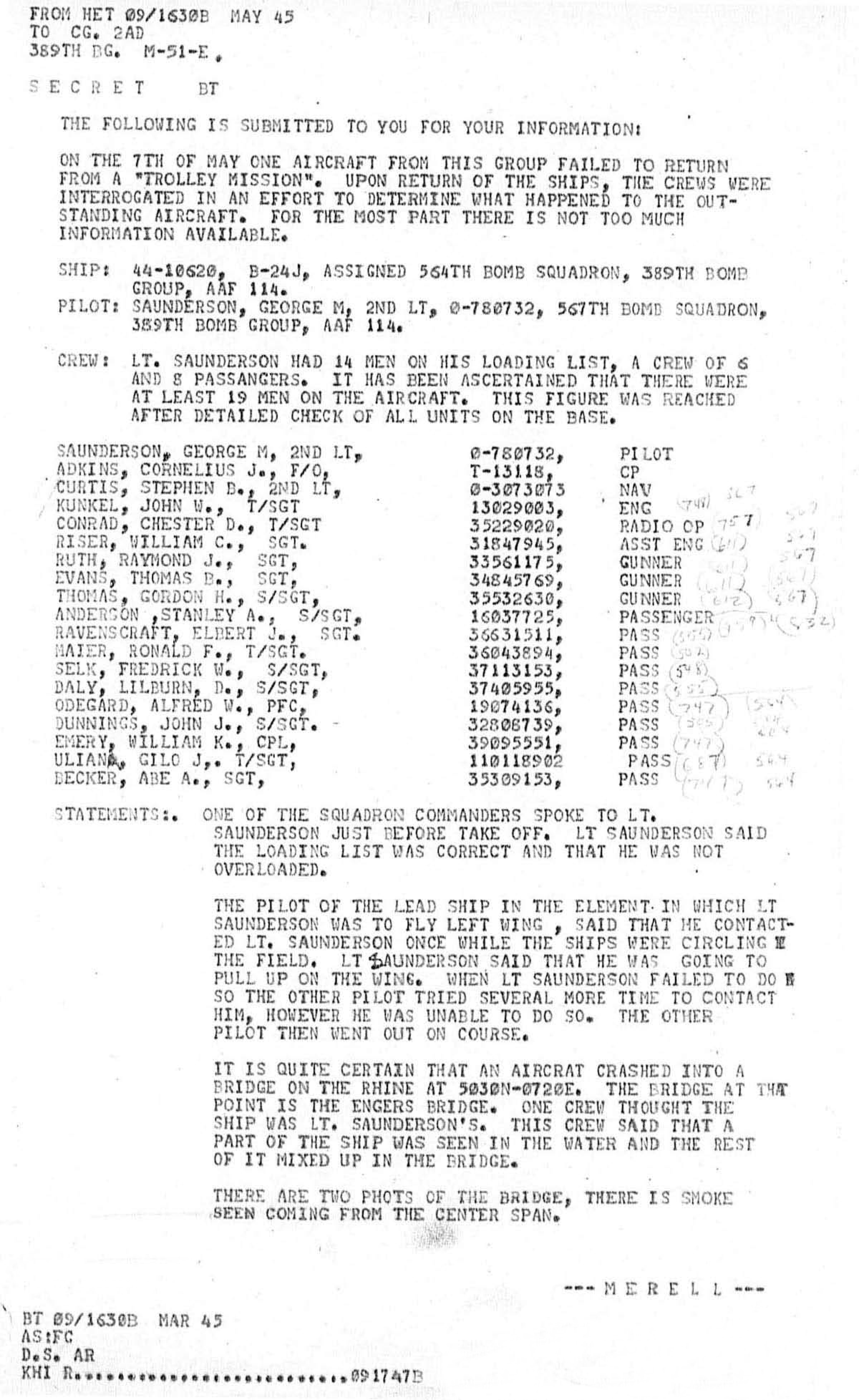 Photo-ID: 392BG108
---
---
---